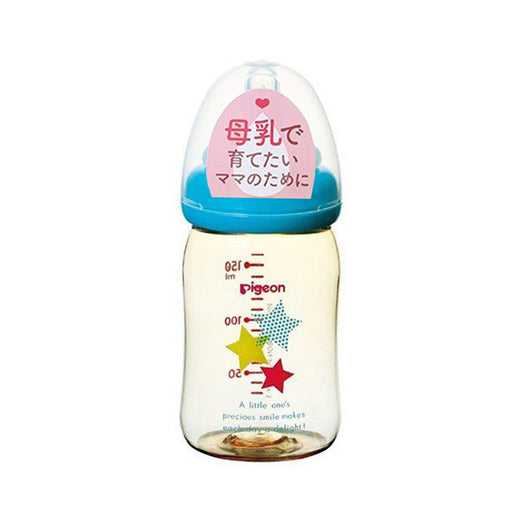 Pigeon Baby Feeding Bottle - Wide Caliber 160ml
Regular price
₱1,088.00
-Liquid error (snippets/product-template line 133): Computation results in '-Infinity'%
SKU: 4902508003438
Seller Guarantees:
On-Time Delivery
Within 1-3 Days
A baby bottle that supports breastfeeding. With a breast milk feeling nipple made by studying the movement of the mouth where the baby drinks breast milk.
Since you can drink with the same mouth movement as you drink from mom's breasts, it is easy to use with breasts and supports breastfeeding smoothly.
The gentle rounded bottle is easy to hold and support, and has a shape that does not roll easily. A wide-mouthed type that is easy to wash and prepare milk.
Made of plastic (PPSU), which is light and hard to break. 2 sizes (160ml / 240ml) according to the baby's feeding amount.
There are also bottles made of heat-resistant glass and without a handle. * The nipple is a shape that can properly perform the three steps necessary for better feeding exercise.
■ Step 1: The nipple has a wide caliber, so you can put your lips in close contact with each other.
■ Step 2: The soft and elastic nipple draws out breast milk by the movement of the tongue, so you can move the tongue naturally and smoothly.
■ Step 3: You can drink gently and slowly with the hole size according to the growth of the baby you swallow.
Other Customers also buy
Translation missing: en.products.product.regular_price

₱103.00