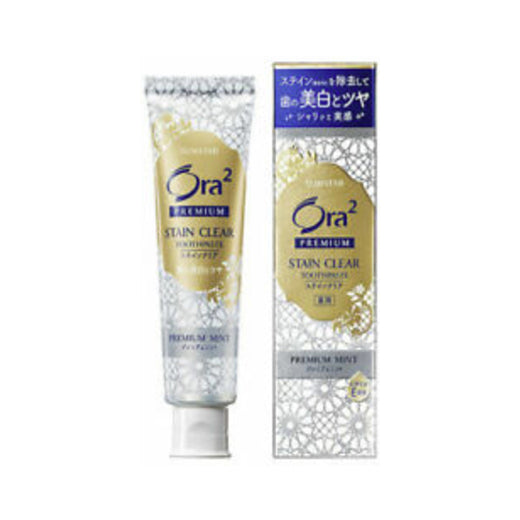 Ora2 Premium Mint Stain Clear Toothpaste 100g
Regular price
₱288.00
-Liquid error (snippets/product-template line 133): Computation results in '-Infinity'%
SKU: 4901616010543
Seller Guarantees:
On-Time Delivery
Within 1-3 Days
Ora2 Stain Clear Premium Paste Premium Mint (Aura 2) / Toothpaste /
● Not only does it finely remove stains (colored stains), but it also carefully polishes the tooth surface to restore
the original whiteness of the teeth and further enhance their brilliance. Plus You can also feel the particular feeling of use,
such as the crisp graininess of the shiny white ingredient (cleaning aid) and the glossiness of the toothpaste that glitters in pearl white.
● Shiny white ingredient (cleaning aid) removes stains finely and gently polishes the tooth surface.
● The stain control component (dissolving agent) dissolves stains in areas that are difficult for the toothbrush to reach,
and also makes it difficult for stains to adhere to the tooth surface, maintaining the whiteness of the teeth.
● The medicinal ingredient PEG (polyethylene glycol) dissolves tobacco tar.
● The medicinal ingredient fluorine (sodium fluoride) strengthens the tooth structure and prevents tooth loss.
Other Customers also buy
Translation missing: en.products.product.regular_price

₱103.00

Translation missing: en.products.product.regular_price

₱79.35

Translation missing: en.products.product.regular_price

₱36.00