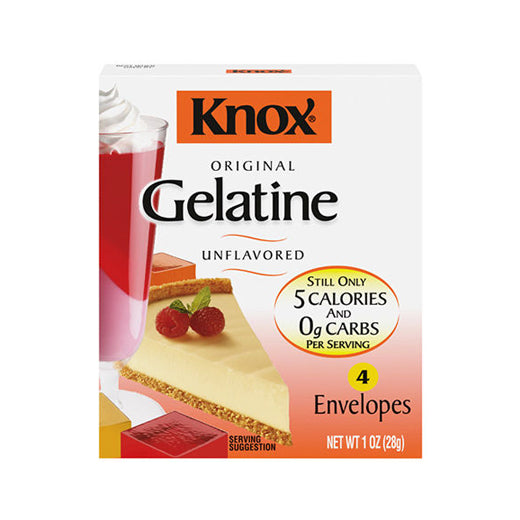 Knox Original Gelatin Unflavored 30g
Regular price
₱129.95
-Liquid error (snippets/product-template line 133): Computation results in '-Infinity'%
SKU: 43000048689
Seller Guarantees:
On-Time Delivery
Within 1-3 Days
Knox® Unflavoured Gelatine contains only 6 calories per serving (or 25 calories per envelope)
and can easily be used to prepare "lower-in-calorie" recipes.
Unflavoured gelatine has no flavour of its own and contains no sugar, unlike many flavoured gelatines
which contain mostly sugar as well as artificial flavours and colours.
This makes unflavoured gelatine extremely versatile:
it can be used to create desserts, salads, main dishes, jams and jellies, even ice cream and frozen yogurt!
EXPIRY: November 3, 2023
Other Customers also buy
Translation missing: en.products.product.regular_price

₱103.00