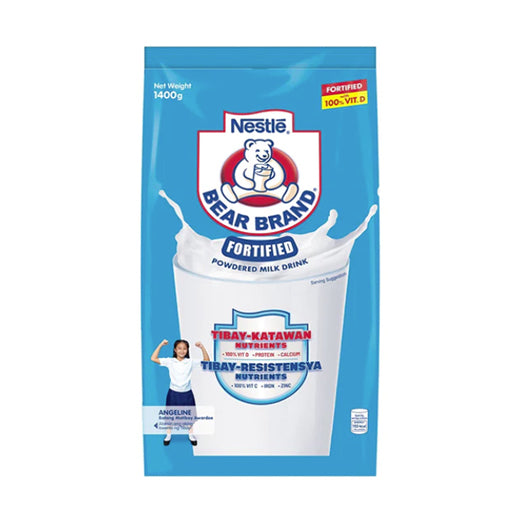 Ang BEAR BRAND® Fortified Powdered Milk Drink ang only powdered milk na NAPAG-ARALAN at NAPATUNAYAN na may kumpletong TIBAY-nutrients.
-Para sa growing kids.
-May Tibayng resistensya (100% Vitamin C, Iron and Zinc) at ngayon may Tibay ng katawan (100% Vit D, Protein and Calcium) nutrients pa.
-Doble Tibay refers to Tibay-Resistensya nutrients and Tibay-Katawan nutrients with 3 balanced meals and exercise based on RENI needs of 3-5yo.

EXPIRY: January 31, 2024